HGR News
Keep up to date on Hoosier Gun Rights news and fights, and see how we are working to protect your gun rights!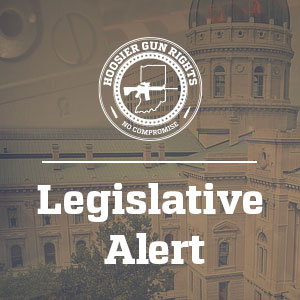 Did you watch the Indiana Gubernatorial debate?
Trending | HGR Social Media
As passed by the Indiana House of Representatives, House Bill 1369, which contains Constitutional Carry language, mandates the creation of a database that presents many legal issues, as well as a myriad of civil liberty and privacy violations.
Attorney Benjamin Blatt breaks down his legal concerns with the poison pill amendments added to Constitutional Carry House Bill 1369.
Constitutional Carry is scheduled for a hearing!
I've got some great news!
I have an exciting gun rights update for the New Year